Happy Saturday!
I'm still trying to figure out a good format for the fashion posts. I feel like I need to introduce them, sort of, so that y'all know what will be going on. But I haven't figured out what all is going on yet. So it's not working as smoothly as I had hoped.
First of all, I'd like to do a rundown of the week's outfits… because I saw someone else do this and I kind of liked it. It might reveal a theme. Or maybe not. (Click on it to see the bigger picture.)
and then there's today:
I really don't have a theme. Which outfit was your favorite? (As a side note, I hadn't realized that I posted an outfit every day this week. I can't believe it!)
My style inspiration- one I've just discovered- is Zooey Deschanel. I very much like the way she dresses. Vintage. And she also has really pretty hair.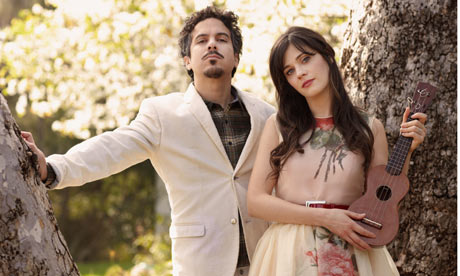 (I don't like ALL of those, but most of them are cute. And I want the gown.)
I want that. Very much.
I had more planned, but I'm a little tired. I just got home from work. NEXT Saturday… I'll have to preplan the post because it's a wedding day and I'm the maid-of-honor. So you'll get to see my dress, and possibly the bride's dress. It will be fun.
Sorry this is such a lame post!
Mara
OH I almost forgot: My outfit was half-inspired by the new (adorable) wallet I just bought:
It is my new favorite thing. It's colorful AND it's an owl!!! Squeeee!!!