Wedding attire: what to wear on your head.
Yesterday, I found a dress. It wasn't what I had imagined, because actually I couldn't solidify what the imaginary bride-me would wear down the aisle, but it is PERFECT and I love it and I did not want to take it off. It made my mom cry, my maid of honor cry, one of my best friends cry, and I cried.
So, you know, I couldn't leave it there. And no, I will not show you all a picture. You have to wait till the wedding to see it.
ANYWAY. I haven't decided if I want to wear a veil or not, but something I have always envisioned was wearing flowers in my hair. And recently, I came upon Which Goose on Etsy, who makes the most gorgeous flower crowns I've ever seen.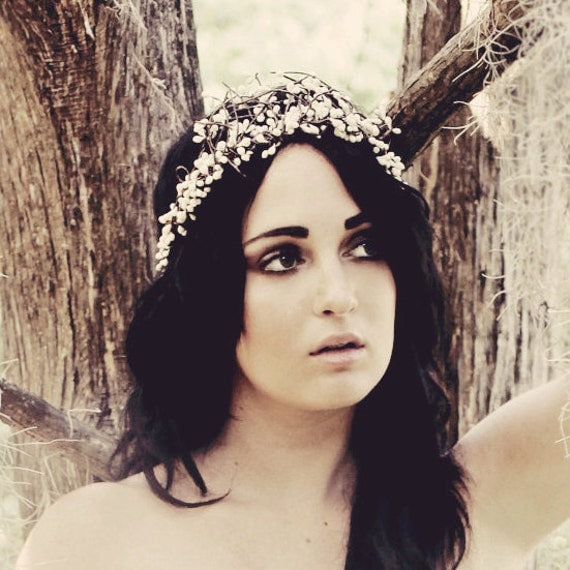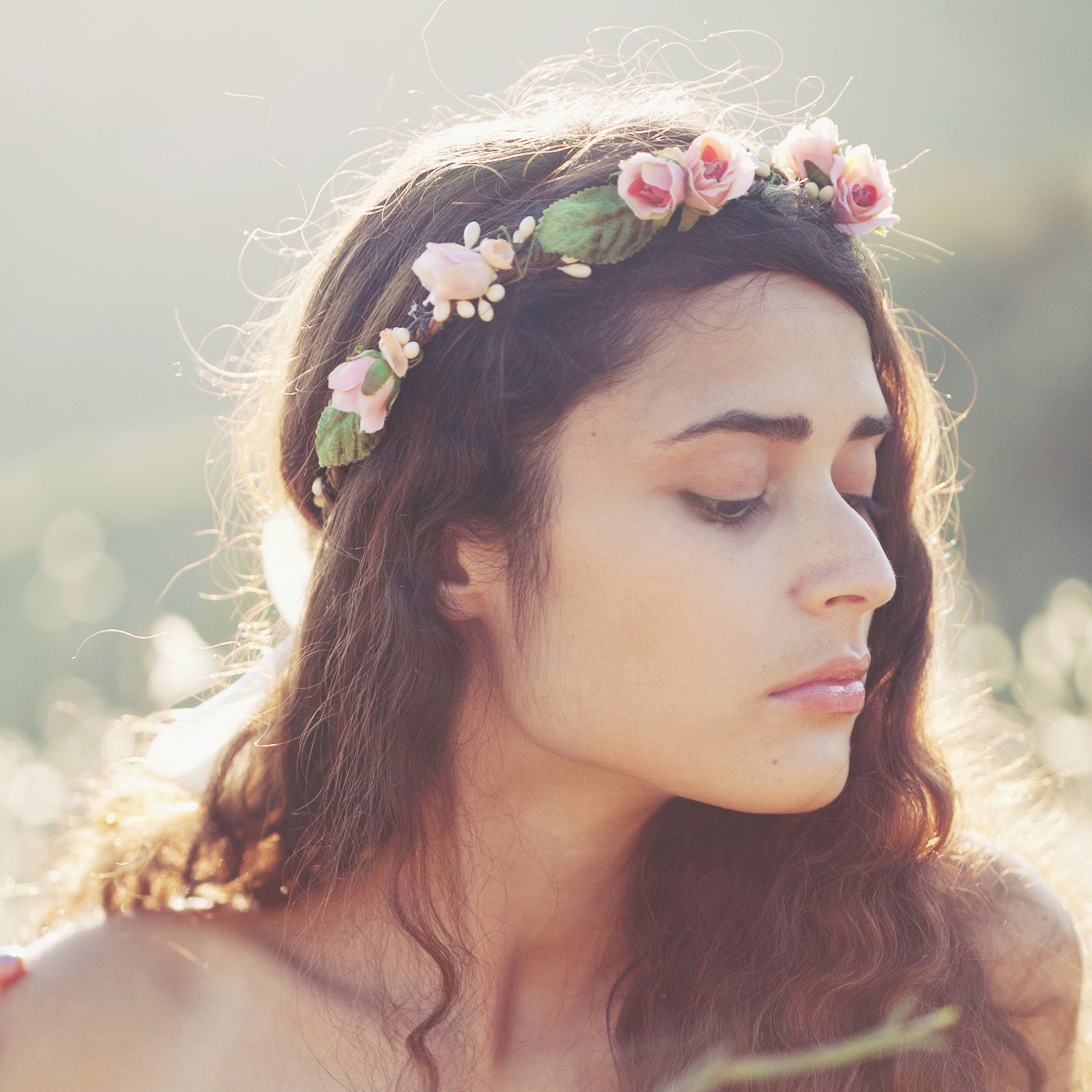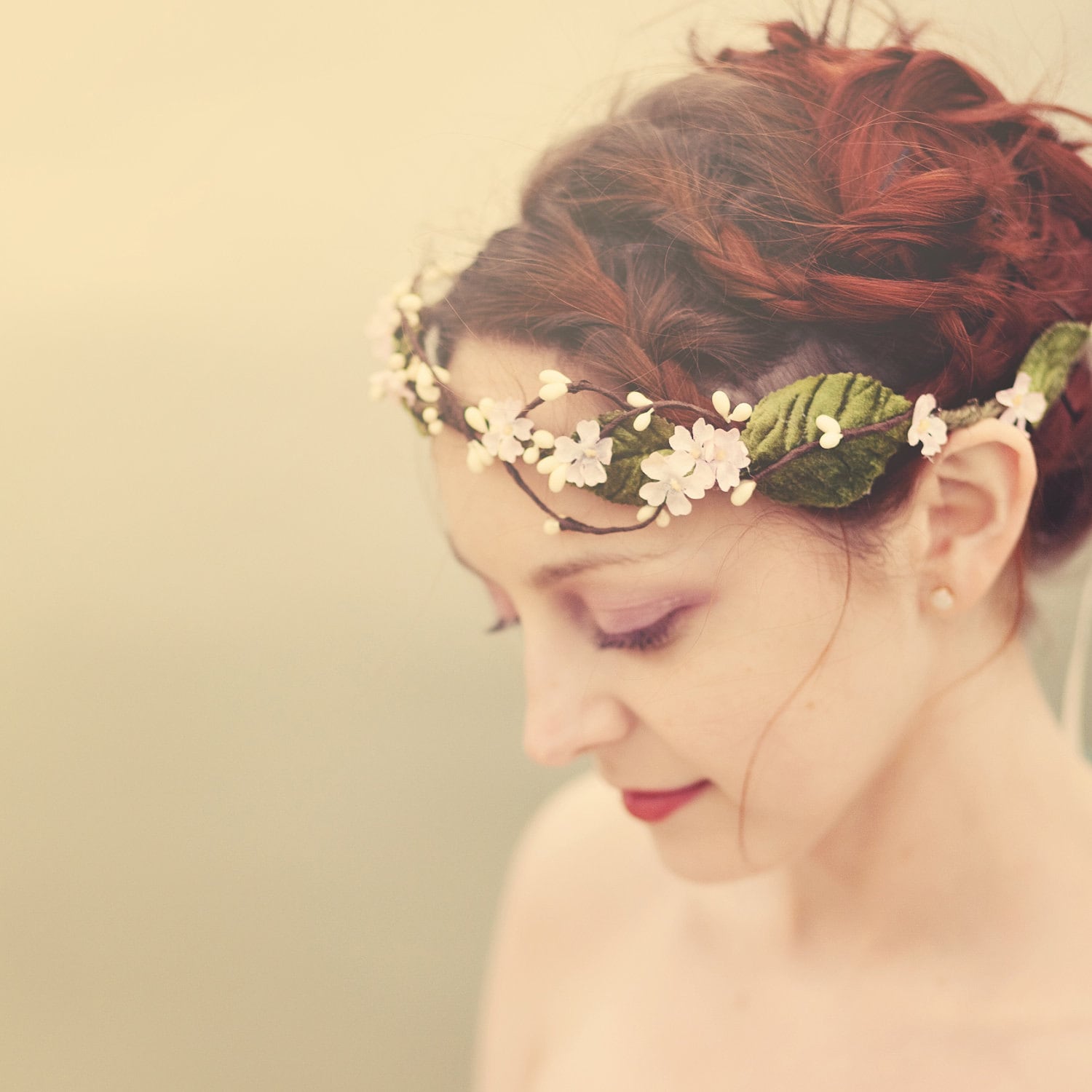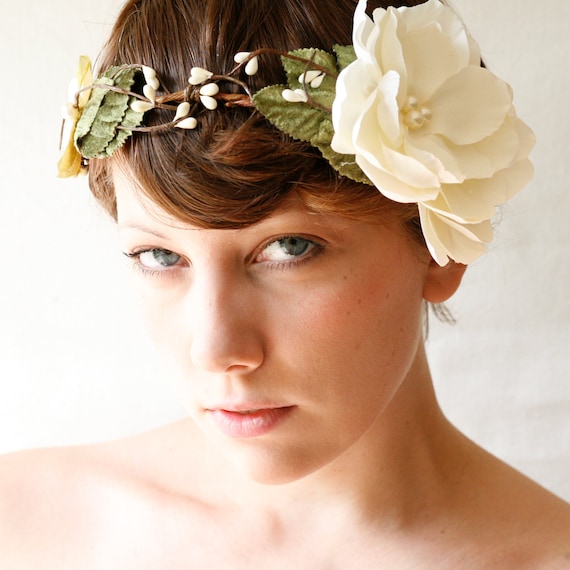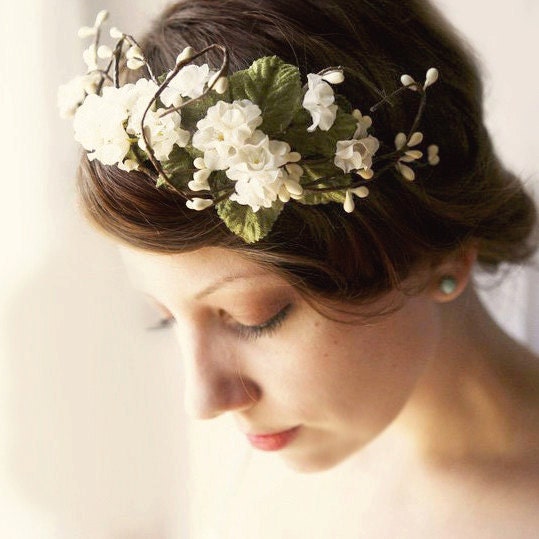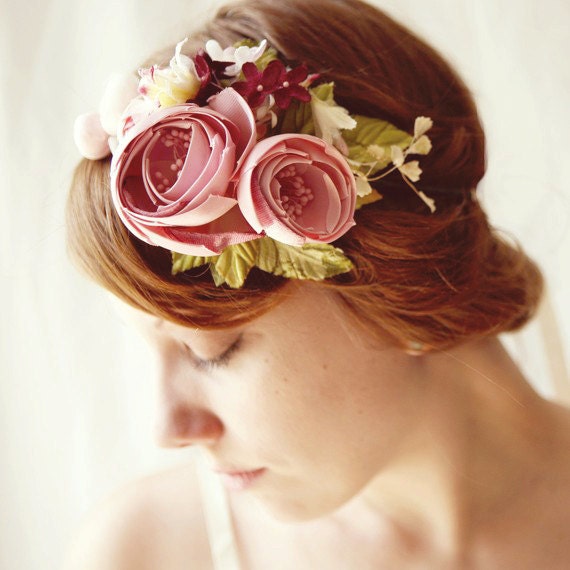 Now, I can't really afford any of these– the first one is my absolute favorite– but what I can do is make one. So today after work, I'm stopping at the fabric store, and I'm gonna buy myself some flowers, hot glue, a headband, and some ribbons and make myself a (hopefully) beautiful flower crown for my wedding. It'll be my first DIY wedding project. I'll try to photograph as I go to show you all how it's done, if you're interested.
Because everyone needs to know how to make a beautiful flower crown, wedding or no wedding. They're just too gorgeous to pass up!
I hope you are all having a lovely Tuesday!
follow me on:
bloglovin | chictopia | facebook | twitter | pinterest